What is an Electronic Cigarette?

If you're new to vaping or need some guidance as you switch from smoking cigarettes to vaping, this article will help teach you everything you need to know.
If you're still on the fence about quitting smoking and switching to vape, this article will provide you with a few tips, tricks, and facts so you can make an informed decision.
Start with a Starter Kit
Starter kits are perfect if you're brand new to vaping and want to quit smoking. Starter kits are carefully curated and designed to meet specific needs so you can be sure to find one regardless of your preferences. Starter kits are also extremely easy to use and maintain so you can enjoy a stress-free vaping experience.
E-Cigarette Kits
E-cigarette kits are designed to appeal to users of all kinds and each one is carefully curated to meet your requirements and expectations so you can get exactly what you need when you need it most. Opting for a kit means that you won't have to worry about added products or accessories.
Choose from a Wide Range of Products
The beauty of vaping is having the power of choice. Vapanada carries a wide range of quality products so you can easily find everything you need to switch from smoking to vaping.
Save Money with Vaping
Vaping boasts many perks when compared to smoking traditional cigarettes with one being that vaping is more economical. Switching from smoking traditional cigarettes to vaping will help you save tons of money which is definitely an added bonus!
Vaping is Safer than Smoking
Vaping is a safer alternative to smoking traditional cigarettes with research suggesting that vaping is roughly 20 times safer than smoking tobacco. If you're eager to quit smoking cigarettes, vape offers a safer alternative to getting your nicotine fix.
Join a Trusted Community
E-cigarette users have a large online community so you can reach out any time you need support. If you have any questions or want to seek advice from a veteran vaper, there are tons of online forums that you join so you can gain expert advice and move forward with confidence.

What is an Electronic Cigarette?
An e-cigarette or e-cig is a handheld device that people just like you use to vape. E-cigarettes use e-liquid to formulate vapour that is then inhaled by the vaper. Getting your nicotine fix from an e-cigarette is a safer alternative to smoking traditional cigarettes and can help you curb your cravings if your goal is to quit smoking.
E-cigarettes are made up of three main components including a battery, tank, and atomizer head. There are many different brands and styles so you can be sure to find an e-cigarette that suits your needs and helps you quit smoking.
What is an E-Cigarette Battery?
Every e-cigarette is made of multiple components that make it work and run smoothly. One of the main components is a battery which powers the atomizer head or coil on your e-cigarette. The coil is then able to heat up and produce vapour
There are two main types of batteries including integrated batteries, and removable batteries. Integrated batteries are fitted inside of your e-cigarette and cannot be removed or tampered with. These batteries can be charged by plugging them into a USB Port. The second type of battery is a removable battery which can be removed from your device during charging.
The e-cigarette battery type that you choose will depend on your preference as both options have their pros and cons. It's best to consult with a professional so you can find the perfect battery for you.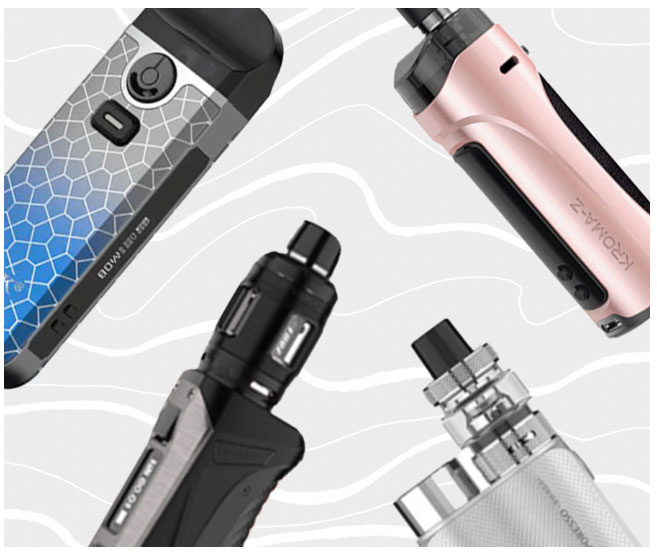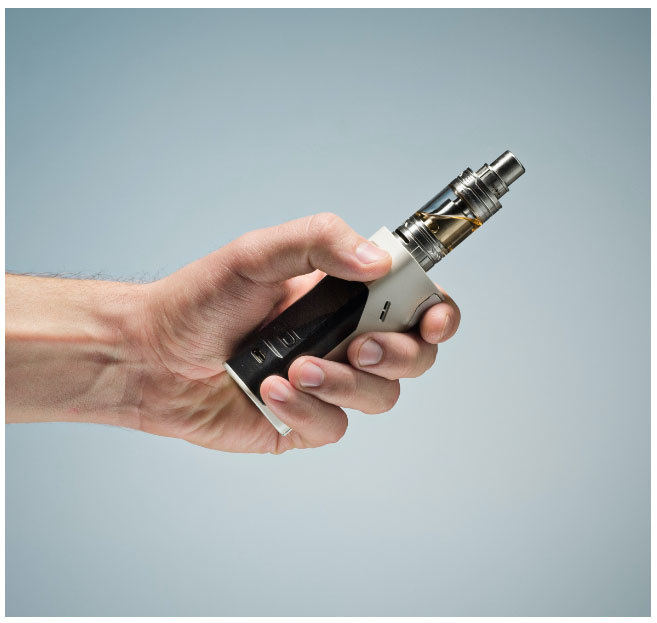 Vaping Settings
E-cigarettes either have adjustable settings or a simple press and go feature. If you opt for an e-cigarette that doesn't have adjustable settings, you won't have any control over the amount of power that your atomizer coil receives. Instead it will be determined by how much battery you have left, or it will have a pre-set power output.
If there are adjustable settings on your e-cigarette, they will either be variable voltage, variable wattage, variable temperature, or a combination of all three. Let's dive into each of these options in more detail.
What is Variable Voltage?
When you connect your e-cigarette with a fitted atomizer head to your variable voltage e-cigarette battery, you will have to adjust the voltage yourself depending on your coil.
It's important to adjust your voltage just right. If there isn't enough voltage, your e-cigarette won't heat up quickly and you will struggle to produce quality vapour. If there is too much voltage you may run the risk of burning your atomizer head. If you decide to switch out your atomizer head at any point it's important that you adjust your settings accordingly.
What is a Variable Wattage?
Variable Wattage is the power that is generated by the atomizer head by the battery. When you set the wattage on your e-cigarette, it will automatically adjust the voltage. To make it easy, you can stick to a wattage and atomizer head resistance that you like and keep it there instead of frequently adjusting it.
What is Variable Temperature?
Your variable temperature is a setting that allows you to have more control over your vaping experience. When adjusting your variable temperature, you need to use an atomizer head that has a coil that is built with wire which is normally nickel, titanium, or stainless steel.
Your variable temperature settings ensure that your coil doesn't surpass its heat limit and feel extremely hot. Your selected temperature is reached very quickly meaning that your full vapour, flavour and nicotine hit will be delivered instantly and will be much more intense from the beginning of the draw.
What is an E-Cigarette Tank?
Your e-cigarette tank is the area or chamber that holds your tank, atomizer head, and your e-liquid of choice. The way you fill your tank may vary from model to model, but you can normally fill your tank from either the top or the bottom. Each tank is constructed differently and has its own atomizer head and coil types and resistances will vary.
What is an Atomizer Head?
The atomizer head resides inside of your e-cigarette and houses the coil and wicking material. When you draw on your e-cigarette, e-liquid travels to the atomizer head while you press the firing button on your battery that will then heat your coil and vaporize your e-liquid into an inhalable form.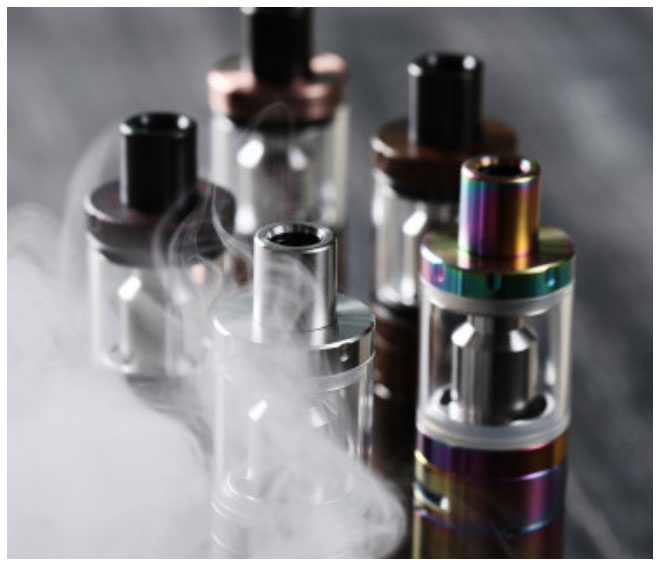 Our mission is simple. We want to provide you with the latest high-quality products, and exceptional customer service. We strive to start every transaction by accessing your needs with the best advice and top-quality products because your happiness is important to us and we want to help you find the perfect e-cigarette.
There is no one size fits all solution when it comes to e-cigarettes because everyone has different preferences. Some people feel satisfied when they exhale a large cloud of vapour and some people may prefer to taste a unique flavour while they vape. No matter what your preferences are, Vapanda has an e-cigarette that will suit your needs.